New: Clinical Niacinamide 20% Treatment
Next-level pore minimising
Sagging, enlarged pores need more. Enter niacinamide at a first-ever 20% concentration.
For a smoother, more refined complexion.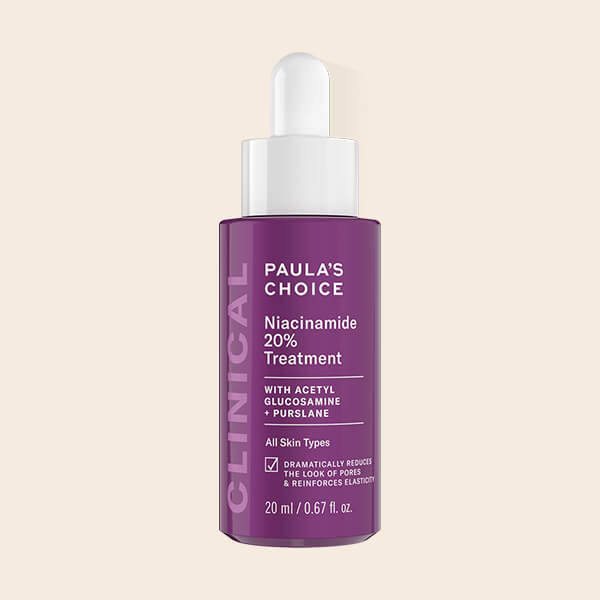 Clinical Niacinamide 20% Treatment
A highly concentrated niacinamide serum that effectively tightens and minimises the look of sagging pores and rough bumps caused by age or sun damage.
• 20% niacinamide dramatically reduces the look of stretched pores
• Helps reduce hard, clogged bumps & orange-peel texture
• Visibly improves blotchy tone & fades post-blemish marks
Which concentration is right for you?
Niacinamide, AKA vitamin B3, is a smart, multidimensional ingredient that effectively minimises enlarged pores, smooths out rough texture & visibly brightens tone.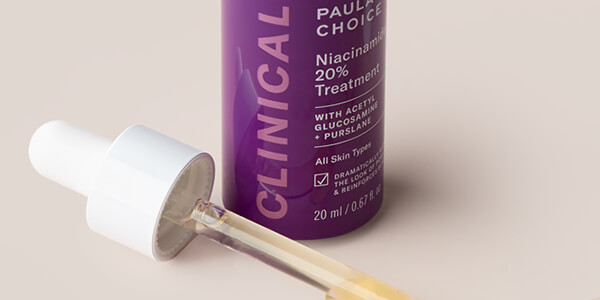 Clinical Niacinamide 20% Treatment
• Sagging, stretched pores
• Stubborn, persistent bumps
• Orange-peel texture and advanced signs of ageing


Add to cart
10% Niacinamide Booster


• Enlarged pores
• Rough texture
• Dullness and early signs of ageing


Add to cart
Niacinamide, however you need it

A. Tackles signs of ageing & visibly reduces pores

Resist Anti-Aging Clear Skin Moisturiser

B. Visibly minimises shine & enlarged pores

Skin Balancing Pore-Reducing Toner

C. Brightens, firms & improves pore size

Resist Ultra-Light Antioxidant Serum
D. Hydrates and visibly minimises pores

Clear Oil-Free Moisturiser

E. Smooths & softens

Omega+ Complex Eye Cream

F. Protects & improves skin tone

Resist Restoring Moisturiser SPF 50
Niacinamide, however you need it

A. Tackles signs of ageing & visibly reduces pores

Resist Anti-Aging Clear Skin Moisturiser

B. Visibly minimises shine & enlarged pores

Skin Balancing Pore-Reducing Toner
C. Brightens, firms & improves pore size

Resist Ultra-Light Antioxidant Serum

D. Hydrates and visibly minimises pores

Clear Oil-Free Moisturiser
E. Smooths & softens

Omega+ Complex Eye Cream

F. Protects & improves skin tone

Resist Restoring Moisturiser SPF 50