Skincare for men
Male skin – just like all skin – deserves daily care. A few simple steps will keep your skin looking healthy and attractive as the years go by.
Healthy skin is about more than just appearance – though who doesn't enjoy the greater confidence that comes with clear, younger-looking skin? Beyond that, though, a basic routine with well-formulated, fragrance-free products can offer a great shave, fewer ingrown hairs, and a reduction in bumps and blotches as well as oily, dry, or flaky areas.
Most important, maintaining smoother and more even-textured skin doesn't need to take tons of time and effort. It starts with knowing your skin type.
Determine your skin type
An oily skin is shiny: you may have problems with blackheads or white pimples and generally have spots and enlarged, blocked pores. Your skin feels greasy and looks greasy during the day, even if you are not sweating.
A combination skin is the most common skin type. Your skin has both oily and dry areas, and the middle of your face, in particular, is oily. Your cheeks generally feel normal or may be slightly or very dry. The skin around your eyes is usually drier than the rest of your face.
A dry skin has a rough, irregular texture and it may feel tight and be flaky. A dry skin can also be red, especially after using dehydrating skincare products. Your pores are generally small and you won't often have problems with spots or blackheads.
You might also suffer from a sensitive skin. This means your skin may be irritated or red. You will often think that your skin feels worse instead of better after using skincare products.
The skincare routine that suits you
Once you know your skin type, you can choose products that are best suited to your skin type and any skin problems. With a well-cared for skin you will look younger, shaving will be easier and you will have less ingrown hairs or irritated skin. The face care routine for men described below won't take up more than five minutes of your time!
Step 1: Cleansing, morning and evening
Oily skin: Try Paula's Choice PC4Men Face Wash or Clear Pore Normalizing Cleanser for a skin that tends to get spots.
Combination skin: Try Paula's Choice Skin Balancing Cleanser or PC4 Men Face Wash. These gentle, effective cleansers can rebalance both dry and oily skin types.
(Very) Dry skin: Try Paula's Choice Calm Cleanser for Dry Skin or Skin Recovery Softening Cream Cleanser.
Step 2: Exfoliate, morning and/or evening
Oily skin: Blackheads and/or spots cannot be scrubbed away! Use an exfoliant such as Paula's Choice Skin Perfecting 2% BHA Liquid or PC4 Men Soothe + Smooth
Combination skin: An exfoliant with a light, moisture-regulating base works best! Try Paula's Choice Skin Perfecting 2% BHA Gel or PC4 Men Soothe + Smooth
(Very) Dry skin: Use BHA on your entire face to combat a flaky skin. Try Paula's Choice Skin Perfecting 2% BHA Lotion
Step 3 morning: Product with sunscreen
Oily skin: Use a light, mattifying lotion. Try Paula's Choice PC4 Men Daytime Protect SPF 30
Combination skin: Try a light lotion with a matt finish. Try Paula's Choice PC4 Men Daytime Protect SPF 30
(Very) Dry skin: Use Try a hydrating product with sun protection, such as Paula's Choice Skin Recovery Daily Moisturizing Lotion SPF 30
Step 3 evening: Moisture regulating
Oily skin: Use an ultra-light formula. Try Paula's Choice Skin Balancing Invisible Finish Moisture Gel
Combination skin: Use a moisturiser on your entire face, such as Paula's Choice PC4Men Nighttime Repair or Calm Moisturizer for a combination skin
(Very) Dry skin: Use a calming formula with added anti-irritant ingredients to calm the skin. Try Paula's Choice PC4Men Night-time Repair or Skin Recovery Replenishing Moisturizer
Never use products containing irritating ingredients such as alcohol, menthol, peppermint or fragrances (synthetic or natural). Most products for men contain fragrances and other irritating substances, so pay attention to what you're buying. If you suffer from spots, add a product containing benzoyl peroxide (which you can buy from the pharmacy) to your routine.
Smarter shaving
Your facial hair is softer directly after showering/washing than at other times, which means you get a smoother shave and less skin irritation. Do not use water that is too hot, as that can lead to redness and inflammation.
Use a good, mild shaving gel, such as PC4Men Shave. Shave with a clean, sharp razor blade. Shave in short strokes in the direction of the hair growth. Rinse your razor blade regularly during shaving. Straight after shaving, use a product that helps prevent irritation and red blotches, to calm the skin and prevent redness, such as Paula's Choice PC4Men Soothe + Smooth.
FAQs for men
What is wrong with a bar of soap?
Bars of soap dry out the skin and cause irritation, which can result in inflammation. The ingredients in soap that give it a solid form also block the pores.
What should I do about spots on my face, neck or back?
If you suffer from spots, treat them with a BHA exfoliant and a product containing benzoyl peroxide. This keeps the pores free of bacteria, excess sebum and dead skin cells.
How can I reduce the signs of ageing skin on my face?
Use a product with a sunscreen 365 days a year. A product with retinol and antioxidants will help repair the damage that has already been done and minimise future damage.
I suffer from dry hands, elbows and feet. What can I use?
Use an exfoliating product and then apply a rich, calming cream (for example Paula's Choice Clinical Ultra-Rich Soothing Body Butter).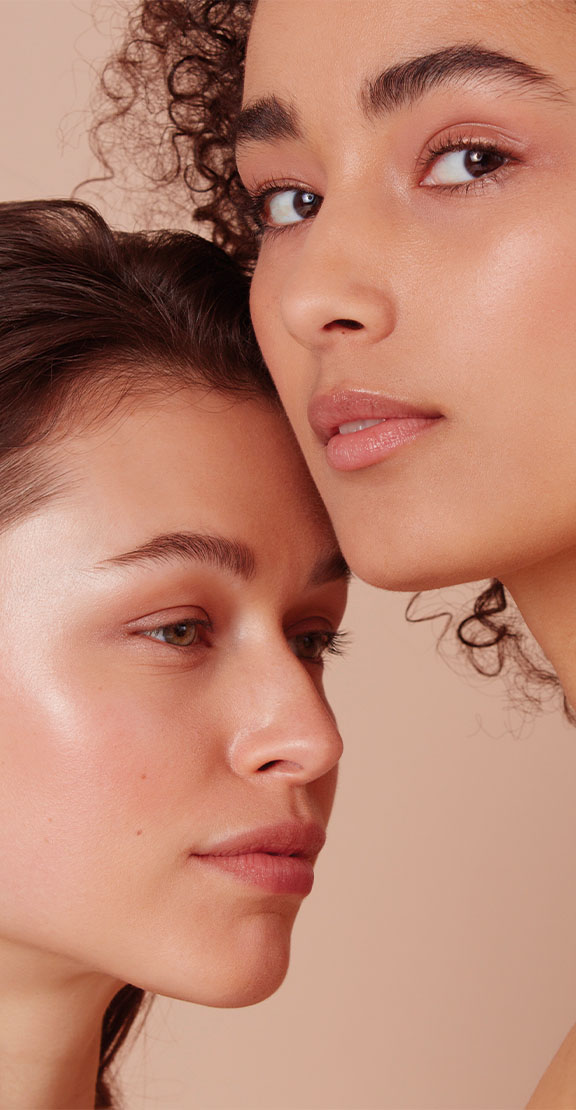 Vous souhaitez recevoir des astuces et conseils beauté, et des offres exclusives ?
Inscrivez-vous à notre newsletter et devenez membre Paula's Choice.
Vos avantages :
+ un cadeau de bienvenue
+ des offres exclusives
+ des conseils beauté
+ un cadeau d'anniversaire
*Seulement valable pour de nouvelles inscriptions. Dès 25€ d'achat.
service consommateur
Avez-vous besoin d'aide pour trouver les produits qui conviennent à votre type de peau ? Notre équipe du Service Consommateur, composée d'experts produits et soin de la peau, est là pour vous aiguiller vers la plus belle peau de votre vie.