Exfoliation for Dry Skin
If you have dry or very dry skin, many exfoliants can be a no-go, leaving skin drier and more irritated than before. However, research has shown that daily exfoliation is vital to remove dead skin cells and reveal soft, smooth, radiant-looking skin. AHA exfoliants in particular are really beneficial for dry skin – the secret is choosing the right texture and concentration. Read on to learn how AHAs work and discover the best AHA for your dry skin.
Which Exfoliant is Best For Dry Skin?
At Paula's Choice we have two types of leave-on exfoliant: BHA (Beta Hydroxy Acid) and AHA (Alpha Hydroxy Acid). BHA is ideal for oily, blemish-prone skin skin because it exfoliates inside pores and helps prevent breakouts. AHA is recommended for sun-damaged and normal to dry skin because it exfoliates the skin's surface while helping it hold onto more moisture. We also have an occasional-use rinse-off AHA exfoliant peel which tends to be more potent, offering multi-level exfoliation with a higher concentration of acids that do their jobs faster, often within minutes.
What is AHA?
AHA stands for Alpha Hydroxy Acid, but don't let the word 'acid' fool you. AHAs are much gentler than traditional scrubs or cleansing brushes. There are several types of AHAs, but two of the most effective and well-researched are glycolic acid and lactic acid. Products containing glycolic acid and lactic acid are most effective in concentrations between 5% and 10%.
Discover the different types of alpha hydroxy acids suitable for dry skin:
Glycolic acid
Glycolic acid occurs naturally in sugar cane and has the best track record of all the Alpha Hydroxy Acids. It is the most researched AHA and studies show that glycolic acid, together with lactic acid, demonstrates the most impressive results for all ages and skin types.
Glycolic acid is special because of its small molecular size which enables it to easily penetrate through the top layers of skin and reveal healthier-looking skin. Those using glycolic acid for dry skin, will be pleased to know that it has the ability to hydrate skin and to 'teach' skin to retain its natural moisture. When used in concentrations of 5% and upwards, glycolic acid can also improve firmness and resilience while lessening other signs of sun damage. A number of Paula's Choice exfoliants contain glycolic acid.
Lactic acid
Lactic acid can be derived from milk and works more or less the same as glycolic acid. But it acts more slowly because its molecular size is slightly bigger, reducing its ability to penetrate the skin's top layers. Lactic acid at a 2% concentration hydrates skin, from 5% upwards it starts to work as an exfoliant - a 5% to 10% concentration would be best for a skincare product with exfoliation as its main goal.
Malic acid
This AHA occurs naturally in apples. The molecular size of malic acid is bigger than those of glycolic and lactic acids, but is still able to exfoliate skin and benefit from antioxidant properties. Malic acid at a concentration of 1% to 2% is sometimes added to AHA exfoliants containing glycolic acid and lactic acid, enabling exfoliation in different layers of skin.
Tartaric acid
Tartaric acid appears in grapes (and hence red wine). Its molecular size is slightly larger than malic acid and twice as big as glycolic acid.
Tartaric acid can function as an exfoliant when used at the same concentrations as glycolic acid or lactic acid and can enable exfoliation in different layers of skin. But tartaric acid is mostly used to help other exfoliants stick to the right pH range. This is essential to optimise an exfoliant's effectiveness.
Resist Anti-Aging Advanced Smoothing Treatment 10% AHA consists of a combination of the 4 above mentioned Alpha Hydroxy Acids, enabling this treatment to exfoliate different layers of skin.

Citric acid
Citric acid is found in a variety of different citrus fruits. In concentrations of 10% and higher it can work as an exfoliant, but it is seen to be more irritating as it has a low pH of 2.2.
In a lot of skincare products, you will find citric acids used in small proportions as an antioxidant. They are also used to adjust pH levels, ensuring formulas keep to a pH level which is efficient and gentle on skin.
Some AHA products claim that they contain citric acids that work as natural exfoliants. That's all very well, but there is no research proving that these kind of extracts are able to exfoliate skin.
Mandelic acid
This AHA is not used as often as the other AHAs because there is less research to prove its effectiveness. But mandelic acid shouldn't be underestimated. As the AHA with the largest molecular size, it is able penetrate the skin more slowly - good news for people with sensitive skin.
Research has shown that mandelic acid can stimulate skin to produce more oil, which is not ideal for people with oily or combination skin, but could be beneficial for those with dry skin.
Research on using mandelic acid as a peel involved concentrations of 20% to 40%. But concentrations for regular skincare are still unknown.
Paula's Choice AHA Exfoliants suitable for dry skin
If you're looking for an exfoliant for dry skin, at Paula's Choice we offer a choice of five AHA exfoliants that differ mainly in texture (fluid, gel or lotion) and concentration (between 5% to 10%). Which one you choose will depend on your skin type and personal preference, although it is fine to use more than one.
Now that you know how AHAs work and the benefits that chemical exfoliants for dry skin offer, why not add one to your skincare routine? If you would you like to learn more about exfoliants or are new to exfoliating we recommend reading "Everything you need to know about exfoliants and exfoliating".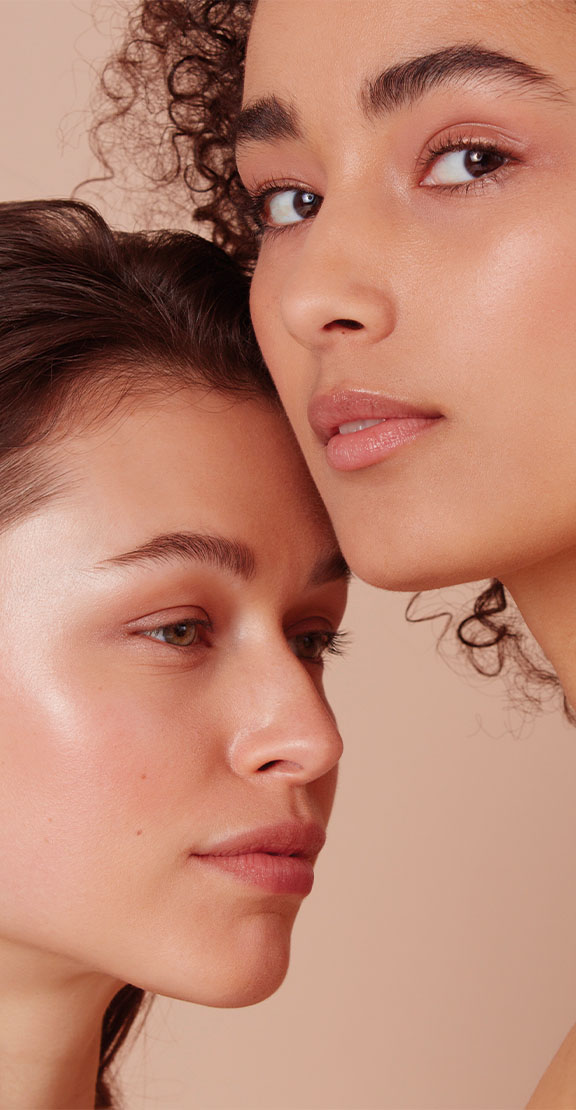 Do you want more skincare advice, tips and exclusive offers?
Sign up for our newsletter and become a Paula's Choice Member. Your benefits:
+ Welcome gift*
+ Exclusive deals*
+ Skincare advice
+ Birthday gift
* Only valid for new registrations. Valid on orders from € 25.