Combination skin, Oily skin

Breakouts, Blackheads, Enlarged pores, Redness

Fights breakouts and blackheads

Fast-absorbing liquid formula

Removes built-up dead skin cells

Fast absorbing liquid removes built-up dead skin cells and fights blackheads.

Salicylic Acid/BHA, Green Tea Extract, Methylpropanediol

Combination skin, Oily skin

Breakouts, Anti-Aging, Blackheads, Brown spots

Suitable for breakout-prone skin

Light lotion, does not feel oily

Weightless lotion texture protects skin from the sun and leaves a soft matte finish.

Antioxidants, Avobenzone, Green Tea Extract

Breakouts, Anti-Aging, Brown spots, Enlarged pores

Improves skin tone and texture

Softens fine lines and wrinkles

A powerful treatment with 1% retinol that firms skin, fades brown spots and smooths wrinkles.

Licorice root extract, Peptides, Retinol (Vitamin A)

Breakouts, Anti-Aging, Keratosis Pilaris

Leaves skin softer and smoother

Removes built-up dead skin cells

Gently exfoliates dry, rough and bumpy acne-prone skin leaving it hydrated, smooth and soft.

Salicylic Acid/BHA, Antioxidants, Chamomile Flower Extract

Combination skin, Oily skin

Breakouts, Blackheads, Brown spots, Enlarged pores

Suitable for breakout-prone skin

Water-light fluid minimises the appearance of pores and protects skin from the sun.

Avobenzone, Green Tea Extract, Vitamin E

Improves skin tone and texture

Softens fine lines and wrinkles

A powerful blend of retinol and bakuchiol tackles fine lines and wrinkles, restores firmness and evens out skin tone.

Retinol (Vitamin A), Bakuchiol, Peptides

Combination skin, Oily skin

Breakouts, Blackheads, Enlarged pores

Fights breakouts and blackheads

Hydrates without clogging pores

Sheer lotion texture, absorbs quickly

This oil-free night cream moisturises acne-prone skin without clogging pores or making breakouts worse.

Niacinamide/Vitamin B3, Blueberry, Ceramides

Breakouts, Blackheads, Enlarged pores

Leaves skin feeling clean and refreshed

Soft on skin, hard on breakouts

Refreshing cleansing gel gently removes excess oil, debris and pore-clogging impurities.

Glycerin, Panthenol (Vitamin B5), Sodium Laureth Sulfate

Combination skin, Oily skin

Breakouts, Anti-Aging, Brown spots

Suitable for breakout-prone skin

Reduces discolouration from breakouts

Advanced anti-ageing moisturiser for oily skin smooths fine lines and reduces blackheads.

Niacinamide/Vitamin B3, Vitamin C, Green Tea Extract

Reenergises and recharges tired skin

Light lotion, does not feel oily

Strengthens skin's natural barrier

The Water-Infusing Electrolyte Night Cream is a burst of hydration that works to replenish the water content inside skin. It's weightless, refreshing texture nourishes and recharges dull looking skin.

Minerals (electrolytes), Olive-derived fatty acids, Apple and super-fruit antioxidant complex

Anti-Aging, Enlarged pores, Dull skin

For a radiant, healthy glow

Fights breakouts and blackheads

A gentle rinse-off exfoliant peel that dramatically resurfaces skin. The multi-acid blend is suitable for weekly use and visibly smooths wrinkles, refines rough, bumpy texture, brightens tone & unclogs pores.

AHA Blend, Salicylic Acid/BHA, Butterfly Pea Flower Extract

Combination skin, Oily skin

Anti-Aging, Blackheads, Enlarged pores, Sensitive skin

Removes built-up dead skin cells

Suitable for sensitive skin

Ultra-light exfoliant improves visible signs of ageing and refines pores for radiant skin.

Licorice root extract, Peptides, Salicylic Acid/BHA

Combination skin, Oily skin

Breakouts, Blackheads, Enlarged pores, Redness

Soft on skin, hard on breakouts

Fast-absorbing liquid formula

Liquid exfoliant quickly penetrates deep inside pores, effectively clearing breakouts.

Green Tea Extract, Methylpropanediol, Salicylic Acid/BHA

Combination skin, Oily skin

Breakouts, Blackheads, Enlarged pores

Soft on skin, hard on breakouts

Unclogs and visibly refines pores

This set works to unclog pores, prevent breakouts and fight blackheads and redness.

Avobenzone, Salicylic Acid/BHA, Sodium Laureth Sulfate

Anti-Aging, Rosacea-prone skin, Sensitive skin

Restores moisture balance

Softens fine lines and wrinkles

Doesn't leave skin feeling tight

This hyaluronic acid booster instantly smooths skin and visibly plumps fine lines and wrinkles.

Ceramides, Panthenol (Vitamin B5), Hyaluronic Acid

Breakouts, Very dry skin, Redness

Fights breakouts and blackheads

Lightweight lotion softens and hydrates skin while diminishing blackheads and blemishes.

Allantoin, Oat Extract, Salicylic Acid/BHA

Breakouts, Anti-Aging, Brown spots, Rosacea-prone skin

Reduces discolouration from breakouts

Targets breakouts, brown spots and wrinkles in one go.

Adenosine, Licorice root extract, Salicylic Acid/BHA

Fights breakouts and blackheads

Removes built-up dead skin cells

Improves skin tone and texture

Smooth skin and reduce breakouts from top to toe with this daily exfoliating duo

Salicylic Acid/BHA, Green Tea Extract, Antioxidants

Breakouts, Anti-Aging, Keratosis Pilaris

Removes built-up dead skin cells

Leaves skin soft and hydrated

This dream team transforms dry, rough and bumpy skin from the neck down, leaving it smooth, soft and hydrated.

Ceramides, Shea Butter, Salicylic Acid/BHA

Breakouts, Blackheads, Enlarged pores

Fights breakouts and blackheads

Unclogs and visibly refines pores

Reduces discolouration from breakouts

Reveal your clearest skin yet with this 4-step skincare routine that unclogs pores, fights breakouts and blackheads and minimises post-breakout marks.

Niacinamide/Vitamin B3, Salicylic Acid/BHA, Avobenzone

Breakouts, Blackheads, Enlarged pores

Fights breakouts and blackheads

Light gel, does not feel sticky

Removes built-up dead skin cells

Leave-on gel exfoliant gently targets blackheads and enlarged pores.

Bisabolol, Green Tea Extract, Salicylic Acid/BHA

Breakouts, Anti-Aging, Brown spots, Enlarged pores

Leaves skin softer and smoother

Concentrated 1% retinol effectively improves the appearance of wrinkles and skin tone.

Retinol (Vitamin A), Licorice root extract, Oat Extract

Combination skin, Oily skin

Breakouts, Anti-Aging, Blackheads

Fights breakouts and blackheads

This set tackles multiple signs of ageing and keeps skin breakout-free.

Licorice root extract, Niacinamide/Vitamin B3, Salicylic Acid/BHA

Breakouts, Blackheads, Enlarged pores

Fights breakouts and blackheads

Unclogs and visibly refines pores

Reveal your clearest skin yet with this essential 3-step skincare routine that unclogs pores, fights breakouts and minimises pores.

Niacinamide/Vitamin B3, Salicylic Acid/BHA, Avobenzone

Normal skin, Combination skin

Breakouts, Blackheads, Enlarged pores, Redness

Fights breakouts and blackheads

Unclogs and visibly refines pores

Liquid exfoliant gently exfoliates the skin's surface and inside pores for clearer skin.

Panthenol (Vitamin B5), Salicylic Acid/BHA, Hyaluronic Acid

Combination skin, Oily skin

Breakouts, Blackheads, Enlarged pores

Fights breakouts and blackheads

Unclogs and visibly refines pores

This set works to unclog pores, prevent breakouts and fight blackheads and redness.

Avobenzone, Panthenol (Vitamin B5), Salicylic Acid/BHA

Combination skin, Oily skin

Breakouts, Blackheads, Enlarged pores

Suitable for breakout-prone skin

This Set balances oily skin, minimizes pores and reduces redness.

Boerhavia Diffusa Root Extract, Glycerin, Salicylic Acid/BHA

Combination skin, Oily skin

Breakouts, Blackheads, Enlarged pores

Visibly reduces enlarged pores

Absorbs oil, reduces blackheads and enlarged pores, and balances oily skin.

Glycerin, Kaolin, Willow Bark Extract

Breakouts, Blackheads, Enlarged pores

Fights breakouts and blackheads

Unclogs and visibly refines pores

Reduces discolouration from breakouts

The Breakout-Fighting Bestsellers contains a trio of essentials to help you battle breakouts, blackheads & scars from post-breakouts marks.

Salicylic Acid/BHA, Azelaic Acid, Glycerin

Combination skin, Oily skin

Breakouts, Anti-Aging, Blackheads

Fights breakouts and blackheads

The travel kit tackles multiple signs of ageing and keeps skin breakout-free.

Licorice root extract, Niacinamide/Vitamin B3, Salicylic Acid/BHA

Anti-Aging, Blackheads, Enlarged pores, Sensitive skin

Lightweight liquid quickly calms redness and reduces red bumps. Perfect post-shave.

Licorice root extract, Peptides, Salicylic Acid/BHA

Strengthens skin's natural barrier

Softens fine lines and wrinkles

Fight fine lines and wrinkles, brown spots and dull, dehydrated skin with this advanced anti-ageing power duo.

Ceramides, Retinol (Vitamin A), Vitamin C

Combination skin, Oily skin

Breakouts, Anti-Aging, Enlarged pores

Leaves skin soft and hydrated

Visibly reduces enlarged pores

Hydrate combination-to-oily skin while fighting visible signs of ageing with this powerful duo.

Retinol (Vitamin A), Hyaluronic Acid, Niacinamide/Vitamin B3

Softens fine lines and wrinkles

Restores moisture balance

Moisturised skin looks radiant.

Hyaluronic Acid, Retinol (Vitamin A), Ceramides

Combination skin, Oily skin

Anti-Aging, Brown spots, Dull skin

Promotes radiant-looking skin

Combat dull skin and brown spots with this anti-ageing duo for combination and oily, breakout-prone skin.

Vitamin C, Avobenzone, Antioxidants

Combination skin, Oily skin

Unclogs and visibly refines pores

This mask is specially formulated for acne-prone skin. It mattifies shiny skin, helps prevent breakouts and soothes redness.

Triple clay blend, Willow Herb, Green Tea Extract

Anti-Aging, Sensitive skin

Keeps the skin in good condition

Leaves skin feeling clean and refreshed

This set for men helps fight the signs of ageing, breakouts and blackheads.

Aloe Vera, Decyl Glucoside, Peptides
Showing 1 - 37 of 37 Results
Move to top
We understand how frustrating acne can be
Paula Begoun, founder of Paula's Choice, struggled with acne for years. In her search for a solution she discovered she had been applying harmful ingredients like acetone (nail polish remover) to her face. To discover what did work, she immersed herself in everything that had to do with skincare. Ten years of investigative journalism eventually led to Paula's Choice. The purpose? Paula wants to ensure that no one ever has to go through what she went through.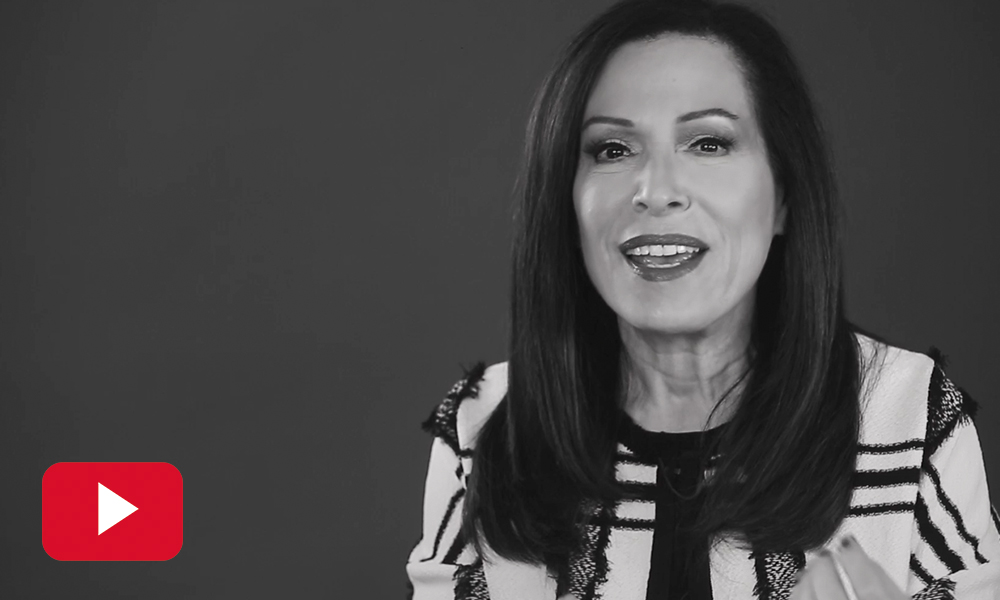 What you can do for acne-prone skin
Get acne-prone skin under control in 3 simple steps:
1. Cleanse. Use a gentle cleanser to remove dirt and excess sebum.
2. Exfoliate. An exfoliant with BHA (salicylic acid) removes dead skin cells and unclogs blocked pores to prevent breakouts. In addition, salicylic acid is anti-inflammatory and helps to reduce redness.
3. Hydrate. Protect your skin with a lightweight moisturiser. During the day, use a moisturiser with SPF 30 minimum, to protect your skin from sun-damage which prevents acne from healing faster.
Beauty begins with truth
Our philosophy? Smart, Safe Beauty. The products you use should work and be good for your skin, no exceptions. Based on our heritage in consumer advocacy, each of our formulas is effective, safe and backed by cited research. We uncover the truth about skincare and share all of the facts with you along the way - because keeping your skin healthy shouldn't be a mystery.
Our products do what they promise and we want you to experience that for yourself, that's why we offer a 60 day money-back guarantee. If you are not satisfied with your purchase, contact us within 60 days for a full refund.
We're here to help
For any questions about our products or for help on building a skincare routine, please contact our Customer Care team. Our skincare experts are on hand to help you find the best products for your skin.