Anti-Aging, Very dry skin, Sensitive skin

Visibly reduces fine lines

Light, lotion-style serum strengthens the skin barrier and allows it to behave younger.

Shea Butter, Ceramides, Linoleic acid

Brown spots, Very dry skin, Redness, Rosacea-prone skin, Sensitive skin

Suitable for rosacea-prone skin

Gentle, lotion moisturiser replenishes dry, sensitive skin and protects it from the sun.

Soy bean oil/sterols, Titanium Dioxide, Coenzyme Q10

Redness, Rosacea-prone skin, Sensitive skin

Suitable for rosacea-prone skin

Ultra-gentle serum calms and hydrates irritated, red and sensitive skin.

Sea Whip Extract, Ceramides, Beta-glucan

Brown spots, Very dry skin, Redness, Rosacea-prone skin, Sensitive skin

Suitable for rosacea-prone skin

Ultra-rich cream replenishes dry skin and provides gentle, mineral-based sun protection.

Soy bean oil/sterols, Titanium Dioxide, Coenzyme Q10

Very dry skin, Redness, Rosacea-prone skin

Restores moisture balance

Rich and soothing restorative moisturiser for effective hydration.

Hyaluronic Acid, Peptides, Panthenol (Vitamin B5)

Redness, Rosacea-prone skin, Sensitive skin

Suitable for sensitive skin

This rich night cream reduces redness and soothes irritated and sensitive skin.

Jojoba Oil, Squalane, Vitamin E

Redness, Rosacea-prone skin, Sensitive skin

Suitable for rosacea-prone skin

Removes built-up dead skin cells

Hydrating, exfoliating lotion reveals a smooth, radiant complexion.

Beta-glucan, Green Tea Extract, Salicylic Acid/BHA

Combination skin, Oily skin

Redness, Rosacea-prone skin, Sensitive skin

Suitable for rosacea-prone skin

Strengthens skin's natural barrier

Lightweight lotion reduces redness and inflammation and lightly hydrates skin.

Beta-glucan, Glycerin, Licorice root extract

Very dry skin, Sensitive skin

Ultra-rich hydrating cream provides immediate relief for uncomfortably dry skin.

Shea Butter, Ceramides, Olive Oil

Combination skin, Oily skin

Brown spots, Redness, Rosacea-prone skin, Sensitive skin

Suitable for rosacea-prone skin

Gentle, lightweight moisturiser provides balanced hydration for sensitive, oily skin.

Aloe Vera, Chamomile Flower Extract, Zinc Oxide

Leaves skin soft and hydrated

A leave-on or rinse off mask that reduces redness, soothes skin, and provides long-lasting hydration for all skin types, but especially for those struggling with sensitive skin.

Reishi mushroom, Arctic cloudberry, Shea Butter

Combination skin, Oily skin

Redness, Rosacea-prone skin, Sensitive skin

Suitable for rosacea-prone skin

Leaves skin feeling clean and refreshed

Lightweight, gel cleanser for red, sensitive skin gently removes excess oil and debris.

Allantoin, Aloe Vera, Glycerin

Anti-Aging, Very dry skin, Redness

Rich oil that nourishes dry skin

Leaves skin soft and hydrated

Instantly replenishes tight, dehydrated skin, leaving it soft and smooth.

Ceramides, Argan oil, Jojoba Oil

Redness, Rosacea-prone skin, Sensitive skin

Suitable for rosacea-prone skin

Ultra-gentle toner soothes and nourishes dry, extra-sensitive skin.

Allantoin, Green Tea Extract, Licorice root extract

On-the-spot relief for dry lips and skin.

Bisabolol, Shea Butter, Vitamin C

Very dry skin, Rosacea-prone skin

Leaves skin soft and hydrated

Restores moisture balance

Calms and hydrates very dry, sensitive and flaky skin.

Evening primrose oil, Olive Oil, Phospholipids

Combination skin, Oily skin

Redness, Rosacea-prone skin, Sensitive skin

Suitable for rosacea-prone skin

Strengthens skin's natural barrier

Lightweight, ultra-gentle toner calms sensitive skin while providing non-greasy hydration.

Beta-glucan, Boerhavia Diffusa Root Extract, Sea Whip Extract

Very dry skin, Sensitive skin

Leaves skin soft and hydrated

Rich cream that nourishes skin

Ultra-rich, creamy texture leaves dry skin soft, supple and hydrated for hours.

Oat Extract, Shea Butter

Breakouts, Anti-Aging, Keratosis Pilaris

Removes built-up dead skin cells

Leaves skin soft and hydrated

This dream team transforms dry, rough and bumpy skin from the neck down, leaving it smooth, soft and hydrated.

Ceramides, Shea Butter, Salicylic Acid/BHA

Very dry skin, Sensitive skin, Dull skin

Restores moisture balance

Strengthens skin's natural barrier

This power duo hydrates and nourishes dry to very dry skin with the omegas, ceramides and antioxidants your skin craves.

Linoleic acid, Chia seed, Linseed

Anti-Aging, Very dry skin, Sensitive skin

Softens fine lines and wrinkles

Strengthens skin's natural barrier

8 powerful anti-ageing peptides and omega fatty acids for firmer, stronger, healthy-looking skin.

Peptides, Shea Butter, Ceramides

Redness, Rosacea-prone skin, Sensitive skin

Suitable for rosacea-prone skin

This travel kit soothes red, irritated and sensitive skin.

Green Tea Extract, Salicylic Acid/BHA, Squalane

Redness, Rosacea-prone skin, Sensitive skin

Suitable for rosacea-prone skin

This Set soothes red, irritated and sensitive skin.

Green Tea Extract, Salicylic Acid/BHA, Squalane

Combination skin, Oily skin

Redness, Rosacea-prone skin, Sensitive skin

Suitable for rosacea-prone skin

This travel kit soothes red, irritated and sensitive skin.

Aloe Vera, Beta-glucan, Glycerin

Combination skin, Oily skin

Redness, Rosacea-prone skin, Sensitive skin

Suitable for rosacea-prone skin

This Set soothes red, irritated and sensitive skin.

Aloe Vera, Beta-glucan, Glycerin

Very dry skin, Sensitive skin

Strengthens skin's natural barrier

Promotes radiant-looking skin

A triple dose of omega fatty acids hydrate and nourish skin.

Chia seed, Linseed, Ceramides

Very dry skin, Sensitive skin

Strengthens skin's natural barrier

Promotes radiant-looking skin

Four omega-rich products hydrate and nourish skin.

Chia seed, Linseed, Ceramides
Showing 1 - 27 of 27 Results
Move to top
It can be difficult to find out what triggers sensitive skin to react
but it's easy to calm it down. Our Calm collection is a soothing blend of gentle yet effective ingredients proven to make a visible difference to the appearance of sensitive, red skin.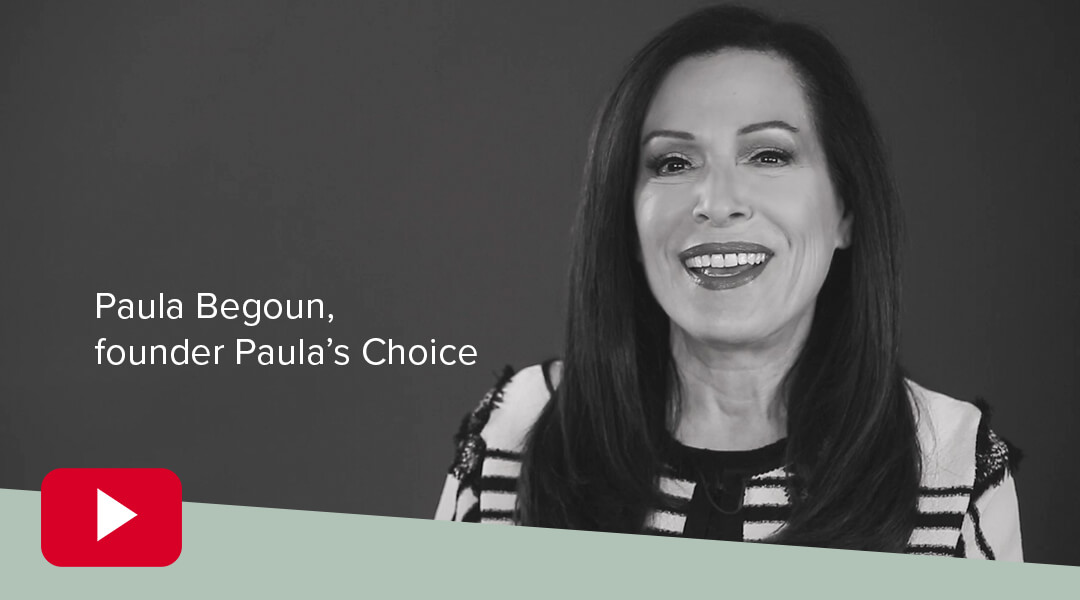 Calm sensitive skin with this 3 step routine:
1. Cleanse
Gently remove dirt and make up with Calm Nourishing Cream Cleanser for normal to dry skin.
2. Exfoliate
Reveal a smooth, radiant complexion using Calm 1% BHA Exfoliant , suitable for all skin types.
3. Moisturise
Use a gentle moisturiser to nourish your skin and protect it from sun-damage with Calm Hydrating Moisturiser SPF30 for normal to dry skin.
Suffer from eczema? Read all about its causes and what you can do about it.
Beauty begins with truth
Our philosophy? Smart, Safe Beauty. The products you use should work and be good for your skin, no exceptions. Based on our heritage in consumer advocacy, each of our formulas is effective, safe and backed by cited research. We uncover the truth about skincare and share all of the facts with you along the way - because keeping your skin healthy shouldn't be a mystery.
Our products do what they promise and we want you to experience that for yourself, that's why we offer a 60 day money-back guarantee. If you are not satisfied with your purchase, contact us within 60 days for a full refund.
We're here to help
For any questions about our products or for help on building a skincare routine, please contact our Customer Care team. Our skincare experts are on hand to help you find the best products for your skin.